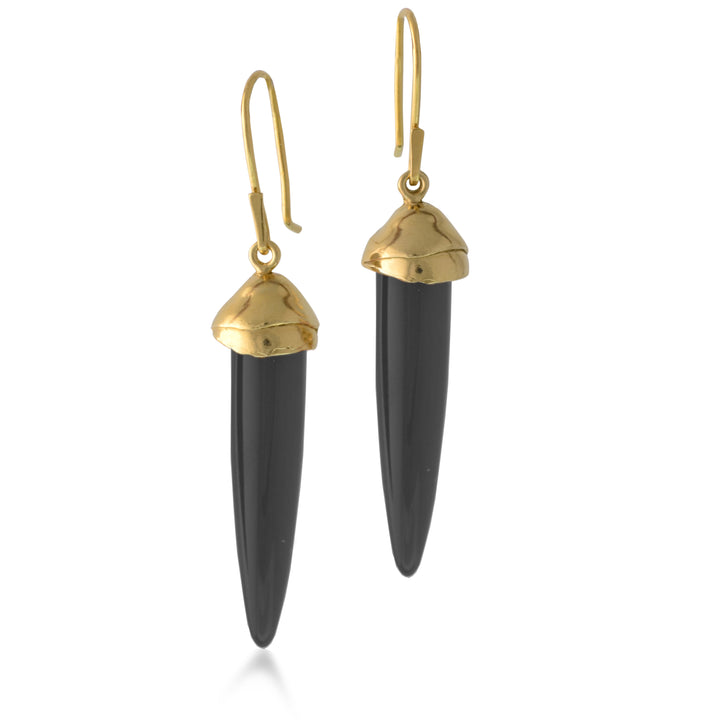 Charcoal Black Jet and 14kt Gold Earrings
Regular price $2,100.00 Sale
Charcoal Black Jet and Gold Earrings are the essence of power.
Modern Black Jet and Gold Drop Earrings feature vintage, bullet shaped Black Jet gemstones and recycled 14 Karat yellow gold. These unique, one-of-a-kind earrings, which are 2.0" L x 0.50" W, have a soft mirror finish and handmade French ear wires.
FEATURES
º Bullet shaped Black Jet gemstones
º One of a kind
º Hand carved and cast
º 2" x .50"
º French ear wires
º Soft mirror finish
º Ready to ship