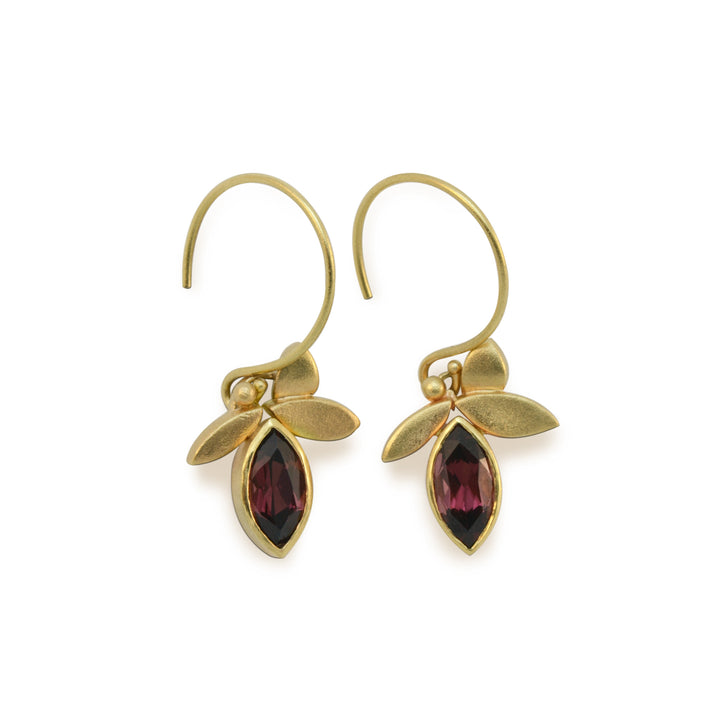 Yellow Gold & Garnet Flora Leaf Earrings
Regular price $1,480.00 Sale
Everyone needs a little garnet sparkle dangling from their ears, right?
Our ruby-rose colored garnet Flora Leaf earrings are hand carved and cast in recycled 14kt yellow gold, with responsibly sourced marquise cut Rhodolite Garnets.
These one of a kind earrings are handmade in our Minnesota Studio.
1" x .75"
In stock and ready to ship.